The Revue 35 FC was built by Haking under the name Haking Compact-SC or Halina Micro 35, but also rebranded as Ansco 2000 Micro 35, Miranda 35ME and by Foto-Quelle as Revue 35FC.

Its style resembles the Cosina CX-2 or the LOMO LC-A (which was inspired by the Cosina). But in contrast to the Cosina, this is a basic camera with a fixed focus lens, only one shutter speed and a limited choice of film speed settings. Every film speed setting is related to a fixed f-stop. You can see the size of the diaphragm through the lens when the shutter is not cocked. There is no exposure metering, but it has a built-in "autosensor" electronic flash which switches on automatically at insufficient light. The batteries are only required for the flash, so the camera perfectly works without. There was a similar model without flash.

The camera was released in the early 80s. Other than black, the camera was available in red, yellow, blue and green.

Its main features are:

38mm 3-element wide angle glass lens, coated, focus free, 0.7 m-∞
Shutter ca. 1/125
Size 111x70x49, Weight 230 gr.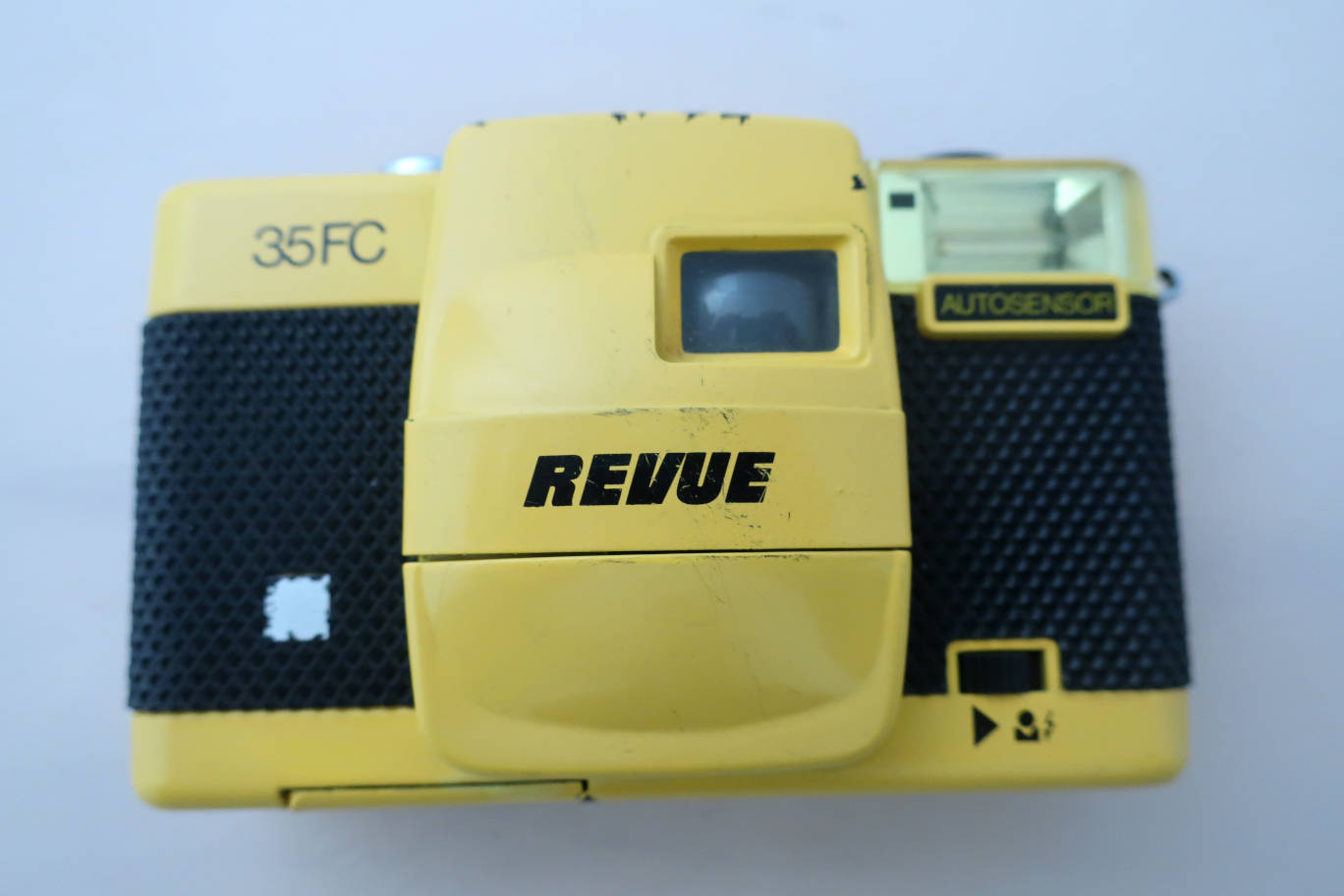 Camera front closed.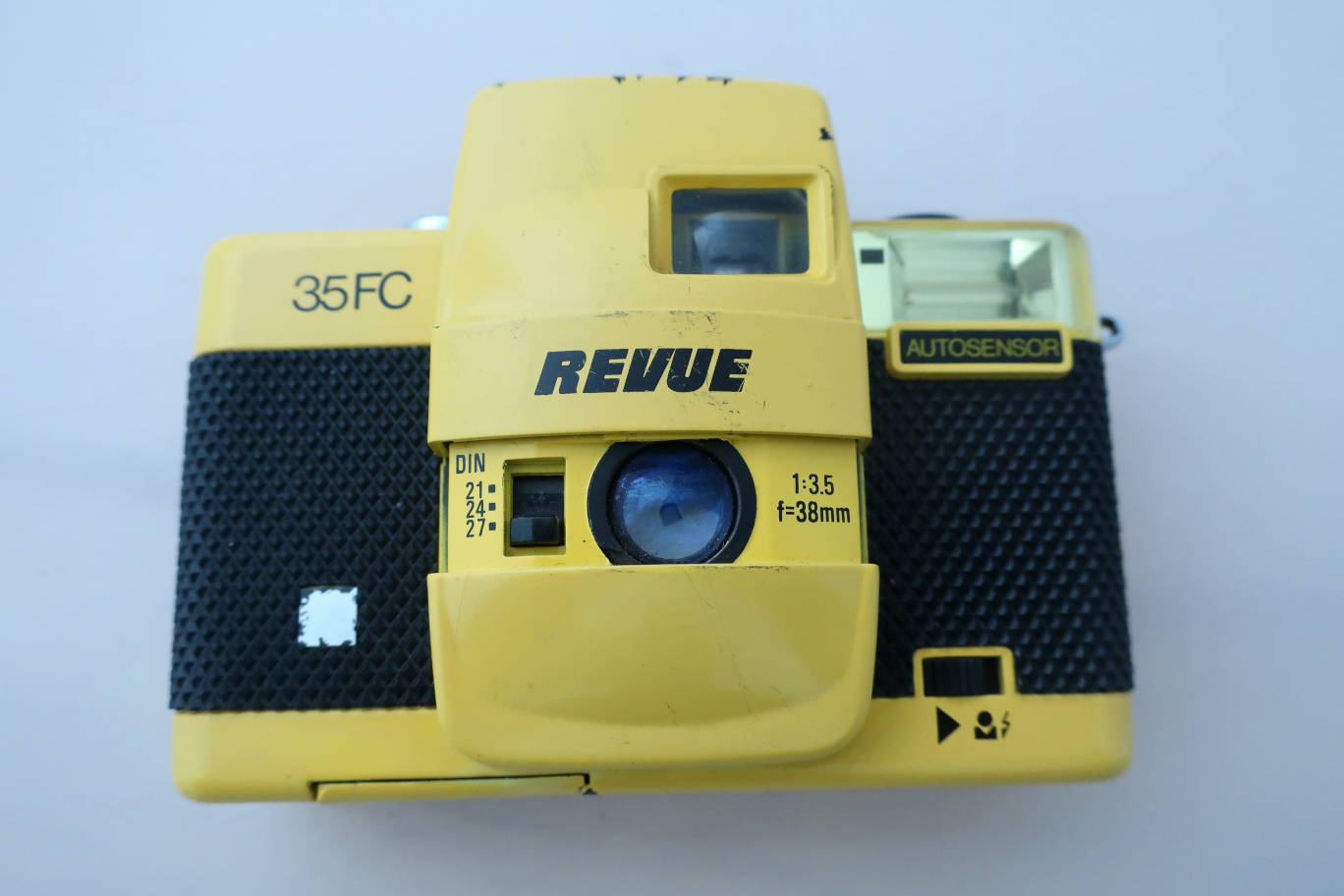 Lens open. It opens by moving the film advance a little bit, even when the film was already advanced. Viewer, flash (GN ~10), "film speed" selector, lens and shifter to reduce the flash power.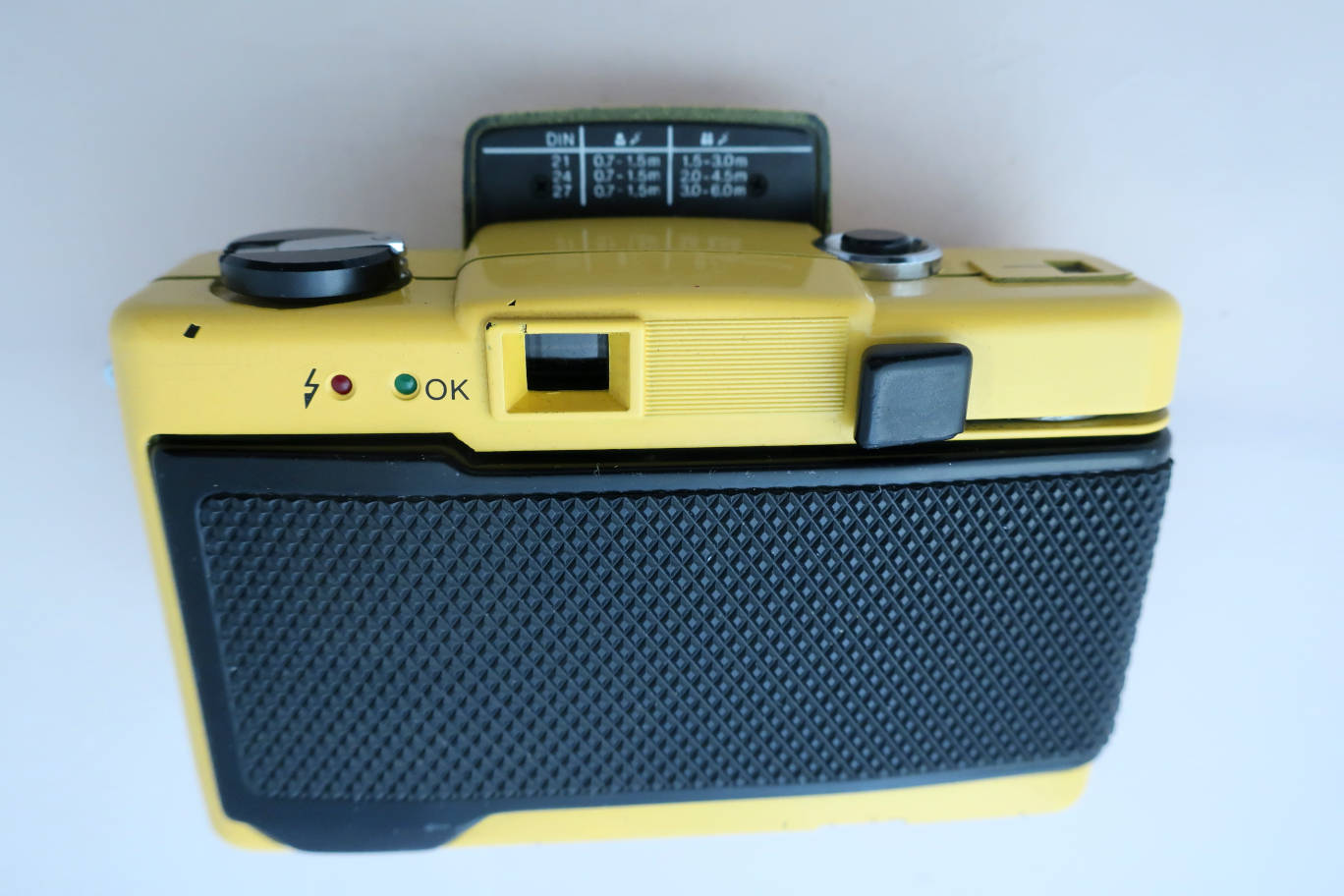 Camera back. Flash charge and OK lamp, viewer and film advance. On the back of the sliding panel: flash range table for both flash modes, normal and reduced.



Camera top. Film rewind, shutter release and
film counter
.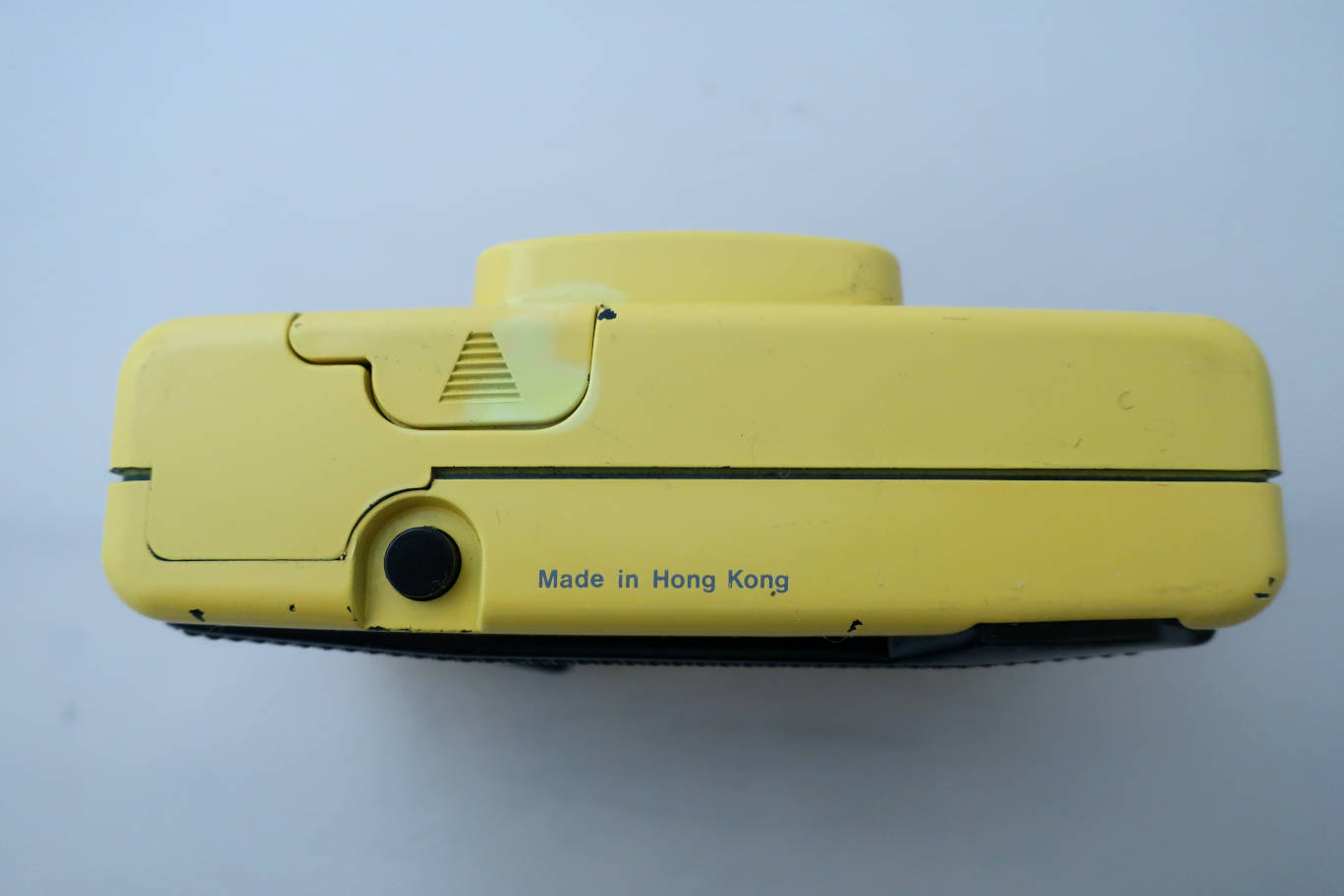 Camera bottom. No tripod socket, wouldn't make sense with 1/125 single speed. Rewind release. Battery compartment, takes 2 AAA batteries.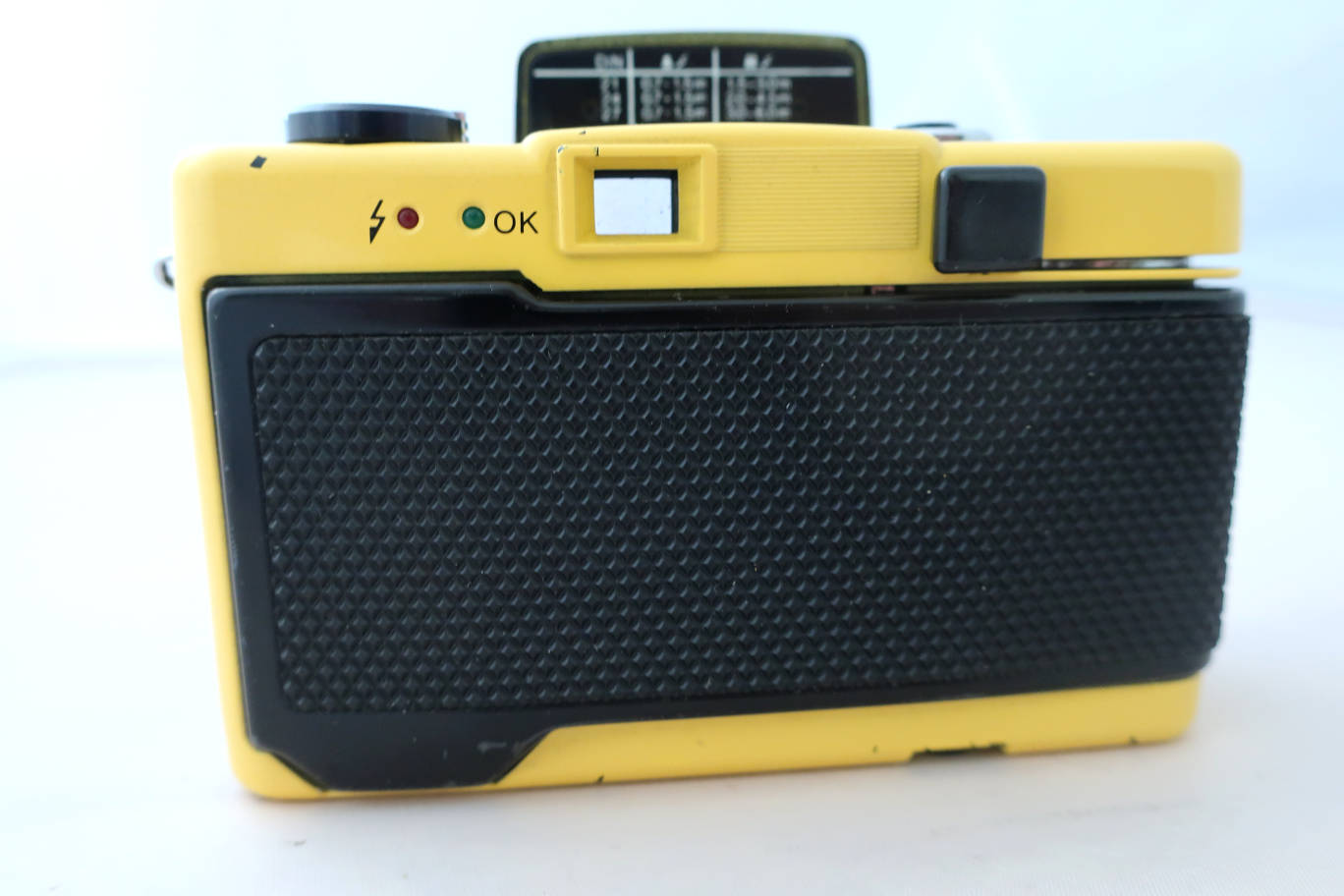 The viewer is open when the cover is up.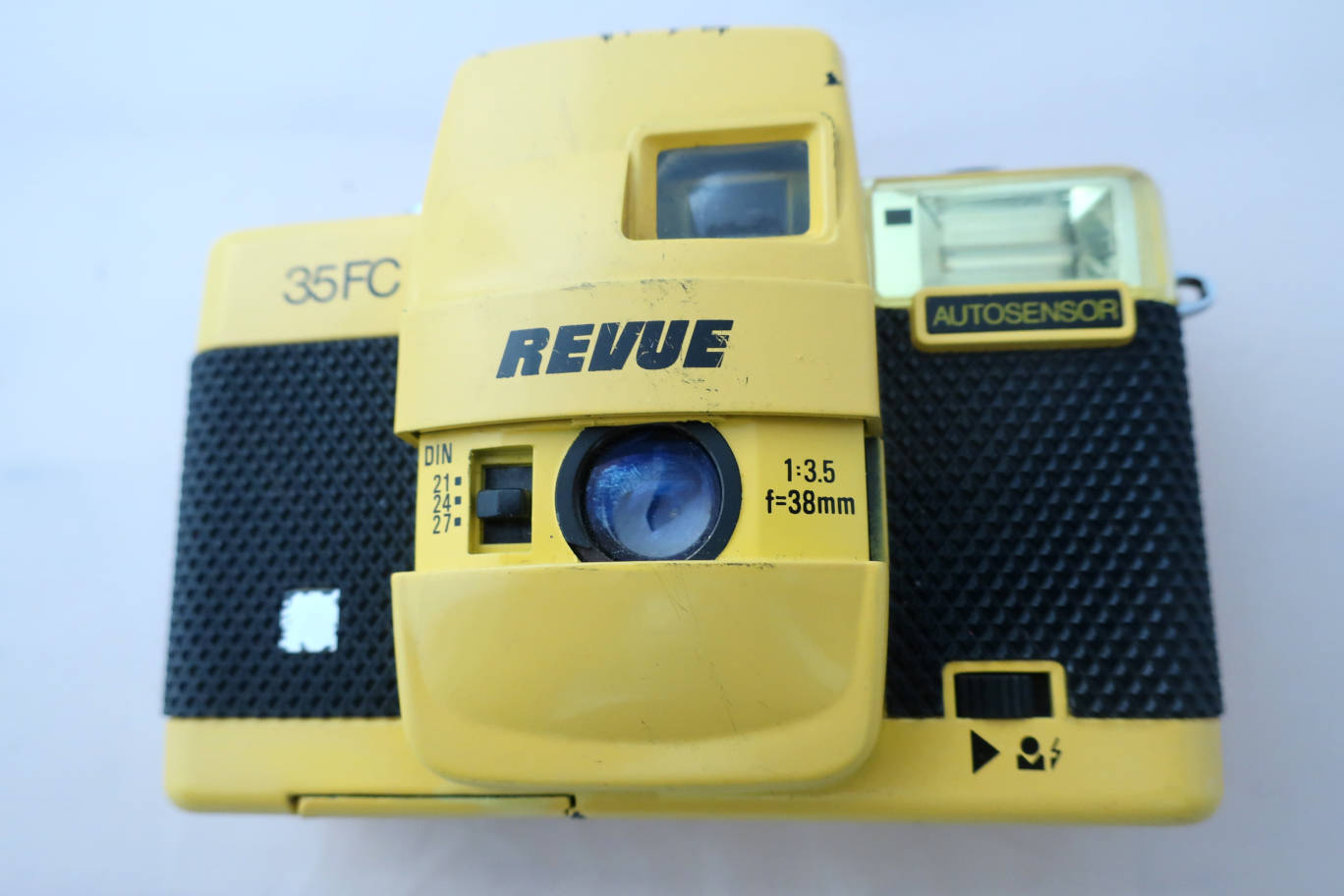 The "film speed" setting may be used as aperture control. Each film speed setting selects an aperture. I would say it's ~16 for 27 ISO, ~11 for 24 and a bit more than 8 for 21 ISO. The aperture isn't round at all on mine. The lens can't be opened to the promising F 3.5 indicated on the front.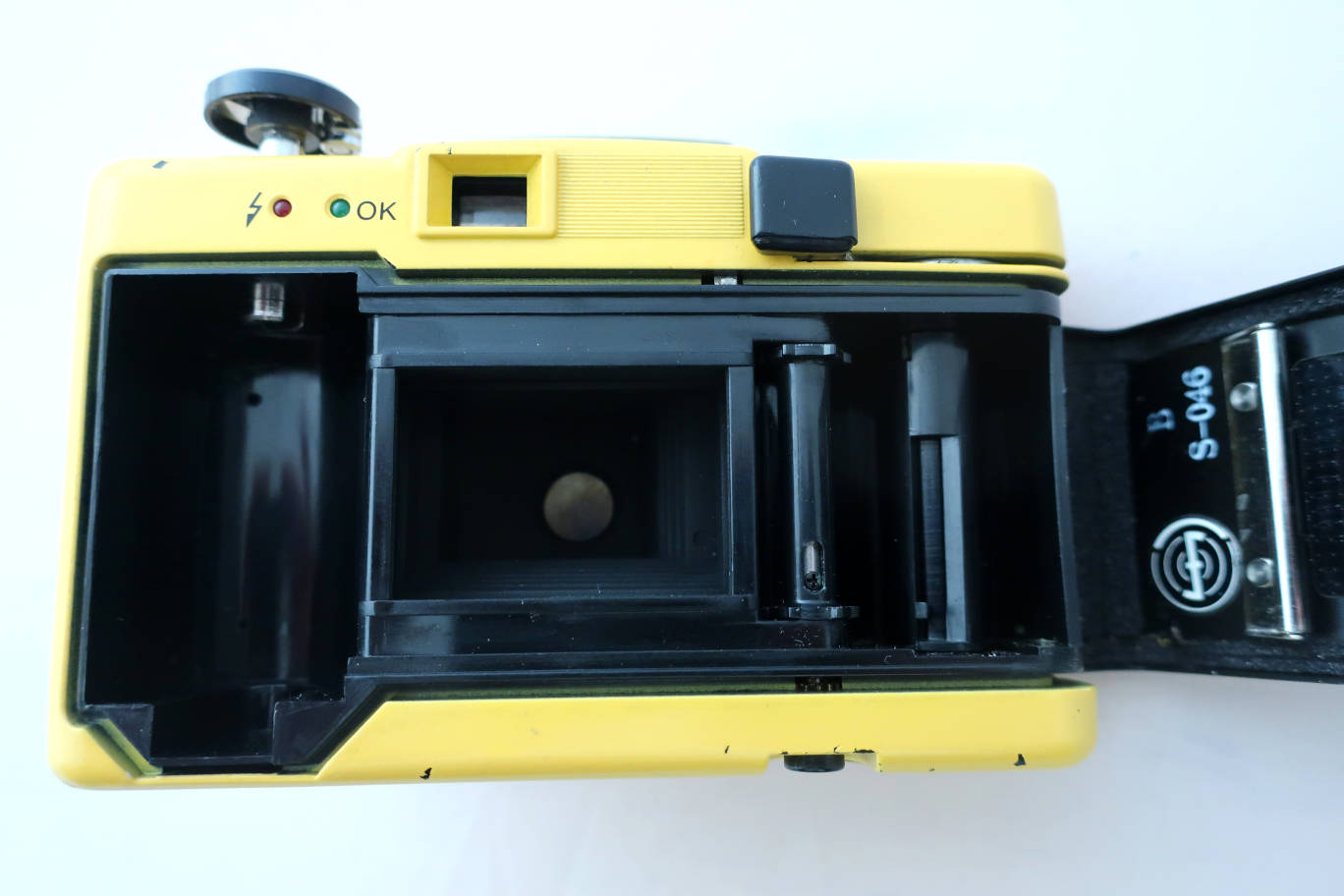 Film compartment. Opens by pulling the film rewinnd up.

This is a basic camera, focus free, single shutter speed and only 3 apertures. Basic point and shoot. It's a kind of an advanced (pre-)Lomo style camera. It's made of very solid plastic, which touches like metal. The flash is an advantage, even more as the camera itself works without flash and without batteries.

By using the film speed settings as aperture settings, you can get reasonable photos out of this camera. So it can be fun to use it.